Ask for an offer
Your message has been send successfully! We will contact you soon!
Request for sample
Your message has been send successfully! We will contact you soon!
Paper bags with twist handle
Paper bag with twisted handle, kraft paper 100gr in natural kraft or white color. Possibility of printing in all pantone colors. Cartabianca and may offer ecological solutions on customers request with products made of material from well-managed forests, FSC™-certified, recycled materials and other controlled sources.
If you need any assistance please do not hesitate to contact us at
e-sales@cartabianca.gr
Twisted handle of high strength
Eco-friendly twisted handle bags are the best and most economical choice for durable bags for everyday use. Eco-friendly twisted handle bags are provided in a wide variety of handle colors to combine harmoniously with your brand's print colors. Design your own custom product with colors and styles of your choice by creating your own special packaging! The twisted handle bags due to their special construction with a patch on the inside are designed for high durability more than any other bag!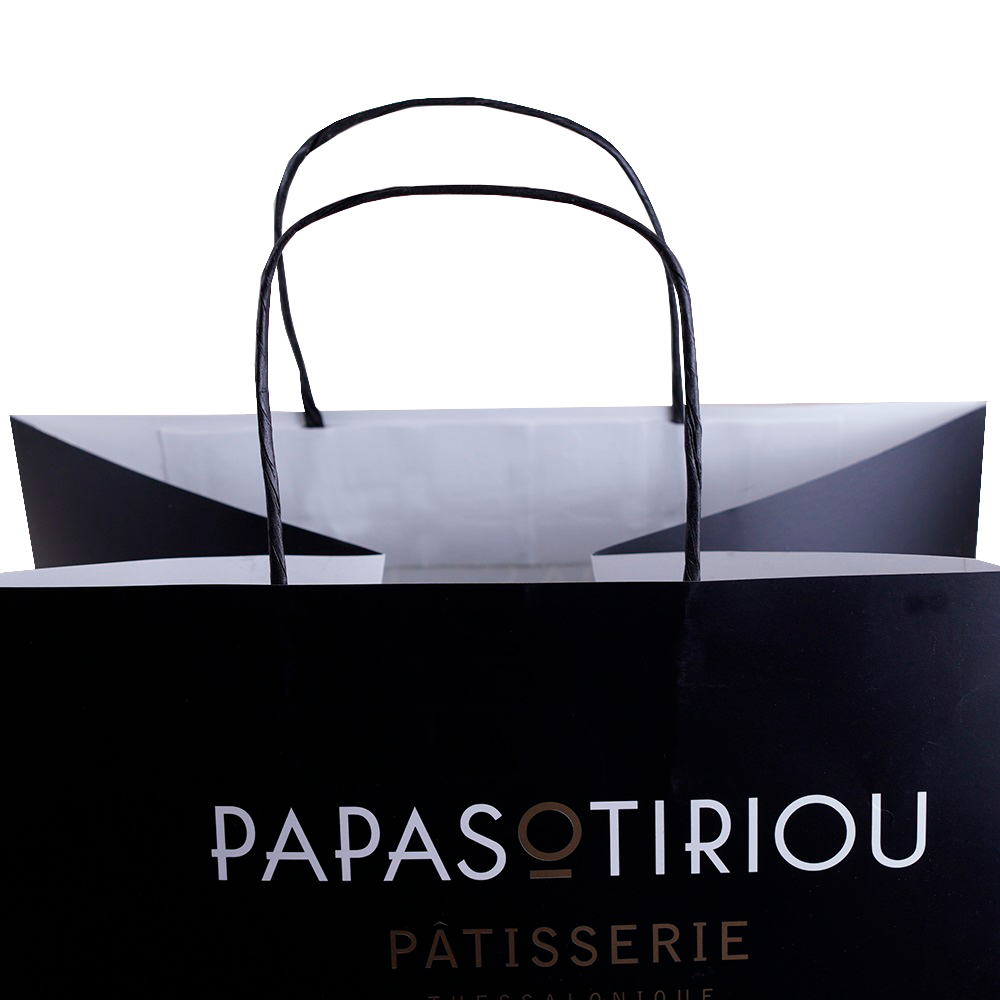 Prints of high quality
Eco-friendly twist handle bags with printing of high-quality and colors of your choice offer high aesthetics and perfectly highlighting your brand name. Our experienced team of designers can help you to create a unique and memorable design. Artworks are not charged. On the eco-friendly twisted handle bags, you can print with excellent print quality and high-definition artworks that contain photos and special colors, making your packaging unique!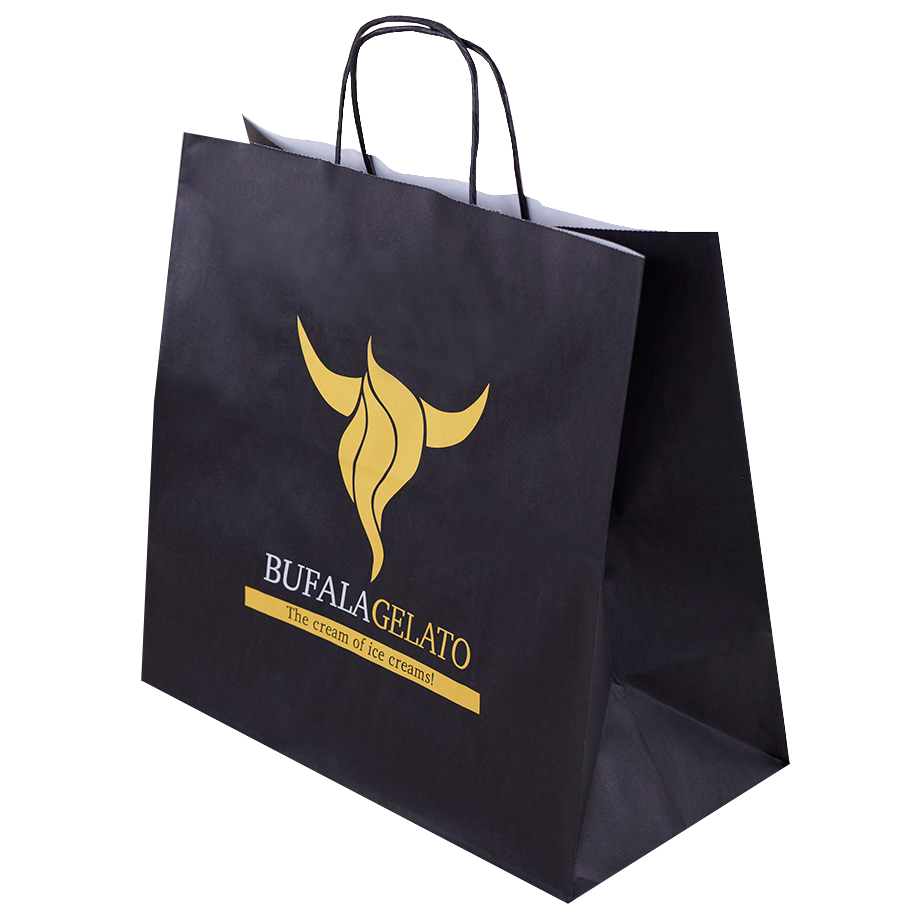 Environmentally friendly recyclable product
Manufactured of 100% recaclyble Paper, water colors and ecological glues the twist handle bags are 100% eco-friendly. Choose materials and colors of your choice and create your own custom paper bag. Cartabianca and may offer ecological solutions on customers request with products made of material from well-managed forests, FSC™-certified, recycled materials and other controlled sources. For more information visit FSC™